Challenges and Opportunities
If don't know about you, but I often wake up depressed. Apart from the deaths of many dear ones, Covid 19 has inflicted hardship on millions of people. In my case, I find it hard being unable to hug our two little grandsons who live nearby. Nor can I hug my best friends. Touch is important for humans. Also I can't go to the Fitness Room or my favourite Greek café to read, get cheery greetings and meet new people. Nor can I go to meetings in London, give talks or sell my books. So like many others, I can't earn anything. However, I participate in many hope giving webinars. There is no doubt that many people are suffering from depression. Often, my depression tells me there is something I need to do.
So how can we keep ourselves cheerful and optimistic? Before I start work I go for a nature cure by walking round the garden. Sometimes, my wife and I give each other what I call a "good listening to" for just seven minutes each way. I learned the value of this from a course in co-counselling.
Much of the news in the media is bad news. It's about what's going wrong. That is essential information that provides the basis for reform and innovation. But there has to be a balance. I have no doubt in my mind that good predominates. Love, not hate, is the dominant force. There is always more good news than bad. So I read Positive News that was created to counteract the false picture the media creates and is about what is going right.  Resurgence Ecologist is also inspiring.  
In some cases, the challenges are so great that they are unlikely to be resolved any time soon. For example it may be a long time before dictators like Russian President Putin, who bumps off his opponents by poisoning them, will be unseated – see Can Vladimir Putin Be Prevented from Killing His Political Opponents? Another dictator who may be in power for life it may be argued is Chinese President Xi Jinping . Mike Bloomberg argues that the Chinese Communist Party has a big stake in learning what the Chinese public thinks and providing some of what it wants. Limited forms of public engagement can help reduce corruption and improve compliance with regulations. Xi Jinping continues to mistreat minorities . Then there is Bashar al-Assad, Syria's dictator whose government has allegedly killed at least 31,000 in directly confirmed deaths and possibly as many as over 96,000 in projections. Surely he is a war criminal.
I am passionately European and Internationalist. I delight in being a European. Having graduated, at twenty years old I migrated to USA. Soon I decided that I am a European and returned to the UK. The European Union, despite its flaws, represents what I most value which is collaboration with other European countries. Europe has a vital part to play in the world. It is a force for high standards for food and other products which require a level playing field and for democratic government – particularly at a time when there are swings to the right.
Lack of democratic legitimacy If you are in any doubt about the lack of democratic legitimacy, read Peter Geoghegan's Democracy for Sale – Dark Money and Dirty Politics . At the end of this book the author says there is a huge opportunity for change. But we'll have to wait for four years for there to be the chance of a good legitimate government. See too what Unlock Democracy and the Electoral Reform Society say about the need for democratic reform. The UK economy will be severely damaged if there is a no-deal Brexit – IMF . See below for another estimate. And that is in addition to the effects of Covid 19.
Brexit is not the will of the people, as claimed. It was the will of some of the people. By international standards, David Cameron's referendum was not conducted properly, as I have argued elsewhere . The vote in favour of Brexit was in part a symptom of major economic problems in former industrial heartlands, long neglected by successive governments for over a generation. Crucially, the younger you are, and the more educated, the more likely you are to value membership of the EU.
Brexit was the mission of a covert group – the European Research Group (ERG) which took over the government and is inflicting Brexit on the nation. This is revealed by Open Democracy in this article Revealed: the files that expose ERG as a militant "party within a party". Documents released following openDemocracy's transparency victory reveal European Research Group's "highly partial" taxpayer-funded output. This abuse of our democracy will only lead to stronger demands for electoral reform and a written constitution. Most advanced countries have a written constitution.
Boris Johnson and his colleagues misled ordinary people into believing that Brexit would benefit them whereas it was likely to cut GDP by at least 7%. He expelled Tory MPs who were Remainers and created a government of Brexiteers. He even planned to prorogue Parliament in order to get his way. This was ruled unlawful by the Supreme Court  . And he was prepared to break international law. The Justice Secretary said he would resign if the UK Government broke the law "in a way that I find unacceptable" .
According to one poll, most British people would now wish to remain in the EU. Just 35% of British people still support Brexit with 57% wanting to re-join. Almost 60% of people now want Britain to re-join the EU compared to the 48% who backed Remain in 2016.
 Good News
The reality is that all these challenges are opportunities.
Although Covid 19 leading to tragic deaths it is also creating opportunities for better ways of life. For instance it has led to more working from home, more walking, more cycling and more contact with nature. It is also accelerating existing trends such as shopping on line, changing the nature of high streets and, even better, reducing the use of large scale shopping centres with the pollution and congestion resulting from the use of cars.
We need to go beyond the idea of restoring normal. If we are to save our planet and create a fair world, we have to give up GDP-Gross Domestic Project – as a measure of progress. Increasing GDP accelerates destruction of our planet home. Sir David Attenborough's stark warning below. New normal is a wonderful opportunity to do better. New normal needs to focus on the wellbeing of all . New Zealand has ditched Gross Domestic Product and adopted the Happiness Index instead. Businesses would gain $2.1 Trillion by embracing Low-Carbon Technology.
There is a vast amount citizens can do independently of government, and that's how most change happens. Indeed most change in a flourishing society like ours comes from "below" not top down. Frequently government is the greatest obstacle to positive change and citizens have to campaign. Indeed there are thousands of campaigns, supported by people like you and me.  Many spheres owe little or nothing to government: a nation's innovations, industries, inventions, culture, beautiful cities, towns, villages and countryside.
Citizens, ordinary and extraordinary, are the main creators of a good society. Of course governments can do immense harm as is the case in the United Kingdom now. They can also be a powerful influence for good as the case in case Angela Merkel's Germany and Jacinda Ardern's New Zealand and the post – war Clement Attlee British government which created the Welfare State and the NHS, both models for the western world.
Sir David Attenborough's campaign is another example of what a citizen can do, although he is far from ordinary. Here is another example: Prince William and Sir David Attenborough have joined forces to launch what they hope will become the "Nobel Prize for environmentalism" . They say the search is on for 50 solutions to the world's gravest environmental problems by 2030. With £50m to be awarded over a decade, the Earthshot Prize is the biggest environmental prize ever.
Anyone could win, said the Prince, as he called for "amazing people" to create "brilliant innovative projects". The Earthshot Prize is his and Sir David's effort to ensure we hand the planet on to our children and grandchildren "in a better state than we found it." During the conversation Prince William said the launch of the new prize marks the moment he takes up the baton of environmental campaigning from his father Prince Charles.
The biggest challenge facing us is our survival. In his new film, Extinction The Facts , 94 year old Sir David Attenborough looks back at his astonishing broadcasting career, which began in 1952 at the BBC. He offers a blueprint for our survival. With a million species at risk of extinction, David Attenborough explores how this crisis of biodiversity has consequences for us all, including putting us at greater risk of pandemic diseases such as Covid 19.
He says humanity is at a crossroads but it is not too late to prevent this catastrophe. We can still do lots to help tackle the ­climate crisis .
Since 1970, he argues, there has been a sixty percent decline in small animals and three quarters of large animals have disappeared. Of the estimated eight million species on Earth, a million are now threated with extinction. Vertebrate animals – birds, mammals, reptiles, fish and amphibians – have declined by 60%. 30%of land is degraded. 20% of plants are threatened with extinction. Paradoxically we are causing both floods and shortages of water. Five hundred plant species have disappeared. Yet the diversity of plants provides an insurance against the loss of species we have depended on.
Prince William and Sir David Attenborough have joined forces to launch what they hope will become the "Nobel Prize for environmentalism". They say the search is on for 50 solutions to the world's gravest environmental problems by 2030. With £50m to be awarded over a decade, the "Earthshot Prize" is the biggest environmental prize ever.
Prince William and Sir David Attenborough have set themselves the dizzyingly ambitious goal of "repairing the planet by 2030". So where will the potentially planet-saving ideas they want come from? The answer is we just don't know – you might have an idea that, with a bit of publicity and cash, we could reshape our world. Which is why awarding prizes can be so effective: we can all apply. The renowned broadcaster says the excesses of capitalism must be "curbed" to help nature.
Greta Thunberg, now 17, said No One Is Too Small to make a Difference. A proposed new Northumberland Coal mine was blocked by protestors  
Another champion for our planet was the late Polly Higgins. She decided the Earth needed a lawyer. She called on everyone to dare to be great – see her book I dare you to be great Sadly she died in 2019 aged only fifty.
Greta Thunberg, now 17, said No One Is Too Small to Make a Difference and created the world-wide extinction rebellion. A proposed new Northumberland Coal mine was blocked by protestors .
Here is another example of a citizen initiative. Run in partnership with The Trussell Trust, DENS Foodbank in Hemel Hempstead can provide up to three food parcels to anyone who is struggling in the community.
Children use their power. Lego to ditch plastic bags after children call for change, Lego will start replacing plastic packaging with paper bags from 2021 as the toy brick maker aims to become more sustainable .
Lego said it had been prompted by letters from children asking it to remove single-use plastic bags. Lego would be investing up to $400m (£310m) over three years to improve its sustainability efforts.  Lego bricks themselves are made of plastic, although the company is exploring alternative materials. "We have received many letters from children about the environment asking us to remove single-use plastic packaging," Lego Group chief executive Niels B Christiansen said.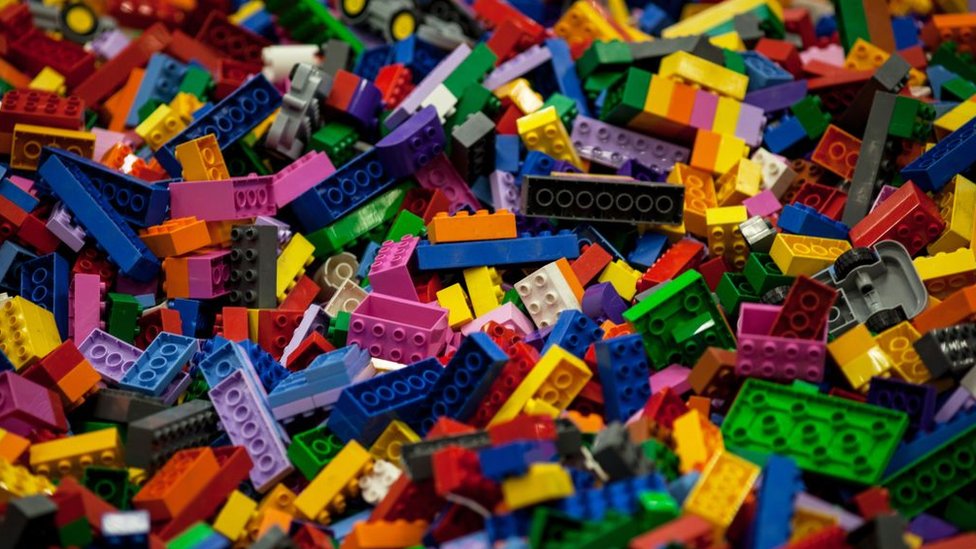 Lego – Getty Images
Renewable energy is now the cheapest option – even without subsidies. This is the work of scientists and entrepreneurs. In recent years, the world has marched towards renewable energy. According to a new report by the International Renewable Energy Agency (IRENA), unsubsidized renewable energy is now most frequently the cheapest source of energy / . The report finds that the cost of installation and maintenance of renewables, which was an important stumbling block to mass adoption, continues on a downward trajectory.
Black Lives Matter The murder of George Floyd  had an enormous effect not only in USA but throughout the world including the United Kingdom. The media here exposed the extent that people of colour suffer from assumptions made about them. If you wish to learn more read Why I'm no longer talking to White People about Race . There has been a lot in the media lately about how unaware racism affects the chances of young people in getting into a top university, getting a good degree, getting a good job and getting arrested.
Renni Eddo-Lodge's splendid book Why I'm No Longer Talking To White People about Race describes the intolerable racialism that Black people face and compares it to class prejudice.
She says "I'm no longer engaging with white people on the topic of race. Not all white people, just the vast majority who refuse to accept the legitimacy of structural racism and its symptoms. I can no longer engage with the gulf of an emotional disconnect that white people display when a person of colour articulates our experiences". She regards the Grenfell Tower catastrophe as another case.
A wholesale race equality strategy is needed to tackle the structural inequalities and institutional racism. October is Black History Month and Sir Keir Starmer has this to say: "I have immense admiration for the Black Britons who have helped shaped our country's history and culture. It was clear from early on that this pandemic was disproportionately affecting people from the Black community. We are at a historic point in the fight for racial equality and it deserves immediate action, not another review. Ultimately, I believe what we need is a wholesale race equality strategy to tackle the structural inequalities and institutional racism which still exists" .
The way ahead for politics is hopeful. Although it may not seem like it now, the way ahead for politics is hopeful. Instead of adversarial politics, collaborative politics may emerge. A progressive alliance between Labour, the Green Party and Liberal Democrats is possible. As more women become MPs collaboration may become more likely. Their behaviour in general is significantly different and in my view more constructive. Do men and women communicate differently in the House of Commons?
Their full representation is essential as they have a different and much needed perspective.
If you wish to play a part in bringing about these changes, apart from those already mentioned, here are some more organisations you might like to support. You can support them actively in all kinds of waysYou can support them actively in all kinds of ways such as donating, signing petitions, spreading the word or helping in the office.. Here are some examples:
I am an author, writer and speaker. In normal times, I give participative talks in communities, universities, schools and at conferences. My latest book The 21st Century Revolution – A Call to Greatness was Oxford Alumni Book of the Month for November 2016. Professor Katherine J. Willis, CBE, Principal of St Edmund Hall and Professor of Biodiversity, Department Zoology, University of Oxford said "I am greatly enjoying it; you write beautifully". I update the book through my Blog which includes many other topics.
If you value what you have read, please spread the word.